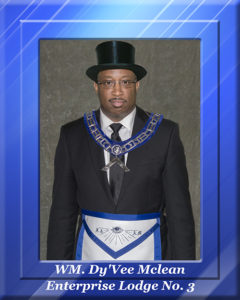 "The Mission of Enterprise Lodge # 3 is to encourage and engage men who believe in a Supreme Being, are willing to dedicate their lives to becoming bridge-builders of men and called to govern their lives by the Principal Tenets of Brotherly Love, Relief and Truth".
Heavenly Father, I thank you for this opportunity to serve according to your divine grace and will. I humbly thank you for each and every blessing that you have bestowed upon us all. I pray that our members, their families, widows, orphans and friends have a blessed and prosperous year;
We the members of Enterprise Lodge #3 ask for your guidance and understanding in all that we seek to do. I pray that we love one another, support each other and pray that God's will be done in our lives. I ask that you bless the bond of our fraternity, unite as Brothers while in the lodge and abroad;
I pray that every task that we embark upon will be glorified in your name and that we will always remembers the tenets of Masonry to guide us in our well doing, Faith, Hope and Charity.
Dy'Vee McLean
Worshipful Master
Enterprise Lodge No.3